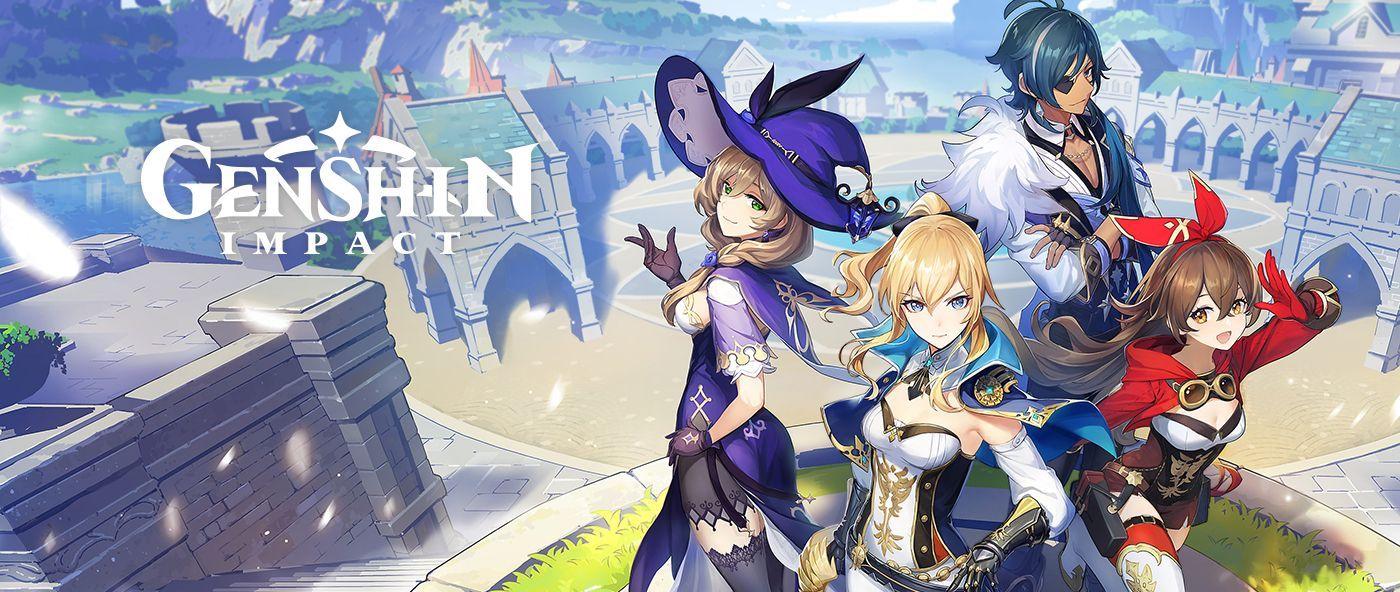 Hello and welcome to our bonfire, adventurer! We've seen thee wandering around the boundless spaces of the pervasive web in search of worthy and gratis amusement for thy smartphone. Take a seat, we have a story to tell.
In this article, we'll consider games you can get free of charge and have a lot of fun playing them. Interested? Let's get started!
1. Genshin Impact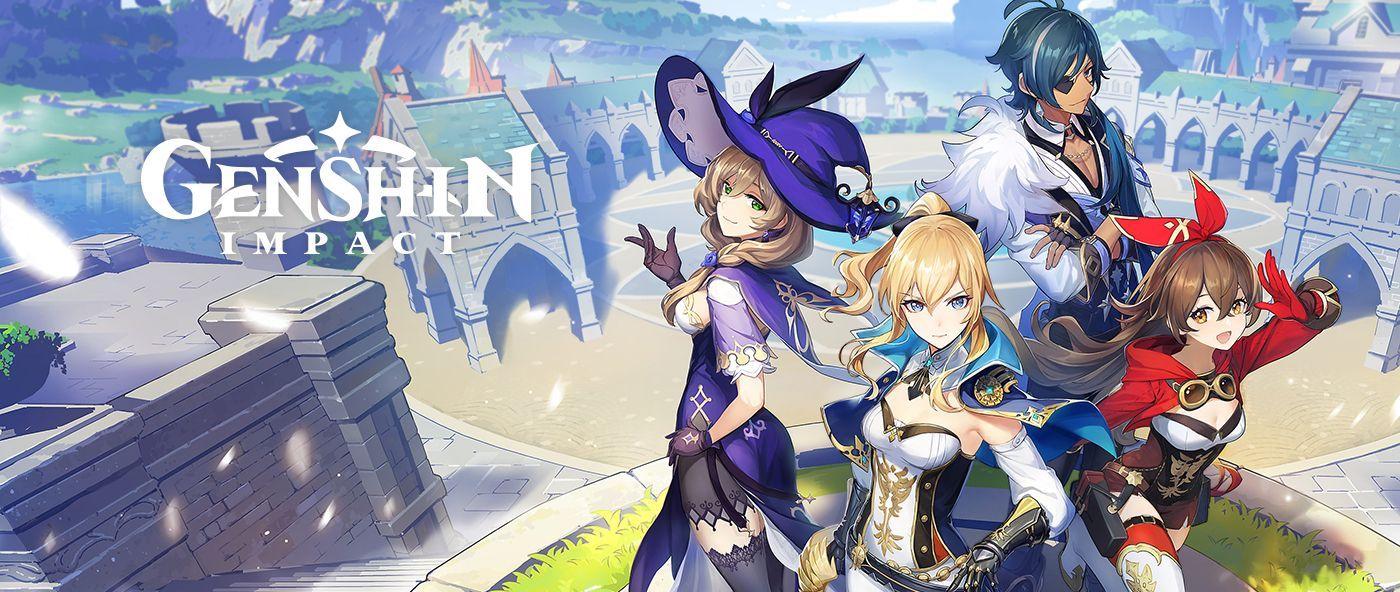 Genshin Impact is a free2play open-world action RPG inspired by The Legend of Zelda series. The game world (Teyvat) is a truly magical place that is completely open for exploration — every mountain/boulder and fortress can be climbed — as long as the character has enough stamina. Players are not limited in their freedom in any way, except perhaps by the edge of the map.
Genshin Impact is a party game where you can switch between characters at any time during the battle. The characters and weapons can be obtained from "gacha" — an in-game system similar to loot boxes. Lootboxes are obtainable via in-game currency which may be purchased for real money. It doesn't mean you have to, but if you want that one kawaii character and a neat weapon, you may try your luck.
The composition of your battle group must be approached wisely because the characters have different skills of different elements, the combination of which is the key to victory. The game also has a co-op that allows four players to simultaneously conquer the expanses of Teyvat.
Genshin Impact can be played casually, but only for the time being. If you want to properly level up and complete all the quests, get ready for a real hardcore grind. There are no experience boosters that will allow donators to level up faster — they still have to grind like everyone else.
At high levels, the Original resin becomes a stumbling block. Something akin to the "energy" commonly used in mobile games, resin somewhat limits the speed of leveling up. It's spent on grinding dungeons/bosses for artifacts and unique resources, and special missions with gold or LevelUp books as rewards.
Resin accumulates over time and just like Primogems can be obtained for completing a dime dozen of various quests. So the main limiter of progress in Genshin Impact is not the paywall, but the grind. Well, the grind (daily but still damn interesting and varied) is, in fact, the basis of the game.
2. Ultraflow
If you're a fan of puzzles, then this one is definitely for you. Ultraflow is not about complex glossy graphics and effects — it's a minimalistic and simple puzzle that has a rather complex and challenging gameplay.
Given a limited number of bounces, the numbered ball has to get to the larger circle in order to complete the stage. As soon as you use the last bounce and fail to reach the final destination, the ball explodes.
The game has no limiters apart from the number of bounces — neither a timer nor a star-rating system. You play at your own pace. With its 99 levels (very different in complexity), Ultraflow will definitely help you pass some time.
Ultraflow is one of the best free mobile games without ads you should give a shot.
3. Underhand
The essence of this game is simple: you find yourself the leader of a Dark cult, and your task is to summon 7 ancient deities to this mortal world. To accomplish this task you are given resource cards and a series of events that can lead you to dominance side by side with the Deities … or to death.
It's striking that the Ancients are inspired not only by the work of Howard Lovecraft but also by urban legends, which brings a variety to the perception of the concept. So, for example, Windigu obviously refers to the evil spirit of the wendigo, which forces people to engage in cannibalism; Ugl'uht'k refers to Nyarlathotep, Shub-Niggurath, and others of their kind.
The first thing that positively strikes the eye is the visual style of the game. Its boxy and angular style, most reminiscent of a mixture of comics and advertising brochures of the forties and sixties, makes you fall in love almost instantly. Combined with the most pleasantly smooth animation, it was the visual style that made me stay and explore everything the game has to offer.
The most important events are the stages of the search and awakening of the chthonic pantheon representatives. Almost all of them will require quite serious investments from you. Here is how it works: the first couple of stages are the initial actions — you buy a weird large egg from a dubious black market merchant or send an expedition to the jungle for research. The next steps are attempts to appease the deity. You have to be ready to spend cultists, money, food, and captives especially zealously: the gods can be very greedy.
Trying to get in touch with the Ancients is addictive and really makes you want to play and play until you have all seven Dark Gods unlocked in your gallery. The procedural generation of the deck in each run creates the need to select a new strategy, thereby justifying the specified genre.
Without further spoilers, the Underhand game is free and has no ads. It's a fascinating Cultist Card Game worth your attention.
4. Fast Like a Fox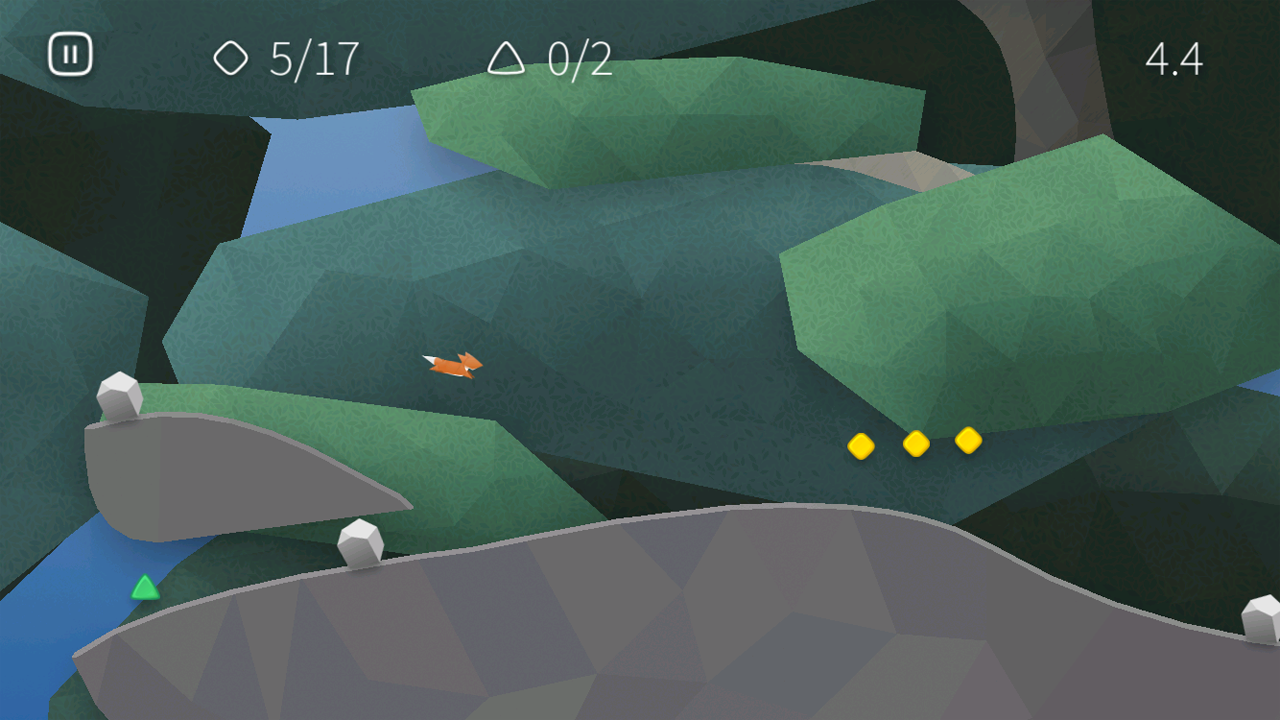 Fast Like a Fox is a low-poly minimalist platformer game with distinctive and unique controls. You gotta collect coins, diamonds, and emeralds running at lightning speed to make it in time to the finish.
Ah yes, unique controls. To make the fox run, you have to continuously tap the back of your phone. Yup, the BACK of your phone. The faster you tap, the faster the fox runs.
There's not much to say about this game as we did with some in this list. It's visually pleasant, simple, and interesting. Fast Like a Fox is a mobile game without in-app purchases and ads. Try it out, you'll like it!
5. UnCiv
UnCiv is a free open-source game developed by Yair Morgenstern. The game is heavily inspired by Civilization V (considered one of the best 4x strategy games ever). This free game with no ads is a find. Its visual style mimics good'ol 90s strategy games — one would say "old-fashioned" while we say CLASSIC.
And despite its "primitive" graphics, UnCiv offers a well-elaborated gameplay side and a smooth experience. With over a million downloads, this jewel has a solid 4.7 out of 5 rating which is, for a free game like this, quite an accomplishment.
Without a shadow of a doubt, if you are an Android gamer this one is among the best free mobile games without ads for your smartphone!
6. lichess
If you're a chess fan, then probably this representative here won't be a surprise for you. Lichess is a top-tier chess game popular among newbies and experienced players with its massive chess puzzles library.
It's a feature-packed chess application that helps improve your vision of the game and chess player thinking.
Offering much more than traditional chess, lichess is out of the contest — it's the best.
7. GameStart Pixel Battle
Our list of free mobile games with no ads for Android or iOS wouldn't be complete without this one. GameStart Pixel Battle is an excellent oldschool platformer with nice 16-bit graphics.
A mysterious someone has been sabotaging games and making them hardcore even for the most skilled players. You take control of a gamer girl Alyse to try to figure out who is that mysterious figure. Make your way through levels packed with challenging enemies and bosses and unlock allies — playable characters with unique powers.
An action-packed game topped with a chiptune soundtrack will definitely not leave you indifferent. Especially if you feel nostalgic about retro NES games. Back in those days when *You have a bottle of Dr. Pepper, some pizza, your favorite SEGA/DENDY, your parents are at work and you have no school today*.
8. Hexcellence
Another puzzle game is coming in clutch. Being minimalistic and straightforward, Hexcellent attracts with its impressively complex and engaging puzzle logic.
The gameplay here is straightforward — rotate and swap tiles on the screen to complete the field. No more, no less. Choose a suitable difficulty and proceed to make Hexonnects!
9. Revived Witch
Back to anime!
Have you ever wanted to take on the role of a cute witch and explore a huge world, albeit in 2D format? Revived Witch is here to provide you with such an opportunity.
This RPG project was originally designed only for the Chinese community. However, later gamers from all over the world became genuinely interested in the game. What is it about?
Players dive into a fantasy setting with some medieval zest. A witch girl wakes up in an unfamiliar forest due to an unknown call and doesn't remember anything. We'll have to help the poor girl regain her memories and fulfill her destiny.
Although it's a typical and somewhat lame trick to start the storytelling, for some reason in Revived Witch it doesn't feel like one. The soundtrack and visuals in this game are captivating. They make players fall in love with the game and story right off the bat and keep them engaged till the very end.
Revived Witch is a hundred percent worth your attention game.
10. Battleheart
Battleheart is an addictive role-playing and single-player mobile video game created and published by Mika Mobile for Android and iOS.
The game takes place in a fantasy world and allows you to create a group of unique warriors and try to survive a series of increasingly difficult levels. As you complete quests and levels you get new abilities and earn currency to purchase better armor, weapons, and new soldiers.
There are tons of levels packed with challenging foes. Ready to prove you're a good leader?